Precious Tips for Remodeling Old Jewelry
Remodeling jewelry is a simple solution that enables you to give new life to old jewelry pieces. Do not let your precious items sit in your jewelry box, turn them into something you will want to wear every day! Remodeling can take several forms: if you have a strong emotional attachment to it, your jewelry piece can simply be restored. That way, we keep part of the structure and incorporate it into a new piece of jewelry but with a different vocation; a brooch can become a beautiful pendant or a ring for example.
If the jewel does not correspond to your taste, we can remove the stones and redesign a new model altogether. We can create one or several pieces that meet your desire while utilizing your existing diamonds or precious stones. The metal can also be reused and recycled which reduces waste and the overall environmental impact. Using sophisticated 3D modelling software, Laferrière & Brixi Diamantaires will be able to assist and guide you through all the steps of custom manufacturing. For more information on our unique bespoke jewelry process, please consult our website at the following link www.lbdiamantaires.com/en/section/high-end-custom-jewelry/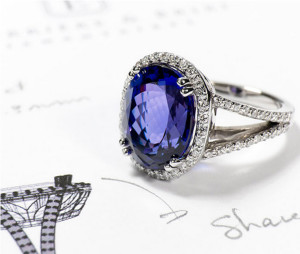 If restoring or remodeling is not for you, it is also possible to sell us your diamond jewelry. With over 20 years of experience in buying & selling jewelry and using the latest gemological tools, we can provide you with the right diamond expertise to properly determine and maximize the selling price of your jewelry. You can make an appointment at one of our two highly secured buying offices in the Montreal region. We are interested in buying all kinds of antique jewelry, old European cut diamond, very large or chipped diamonds of any color with or without any certification.
Laferrière & Diamantaires
St-Lambert | Montreal | New York