Selling Estate Jewelry in Montreal
There are a multitude of reasons for selling inherited diamonds, diamond rings or estate jewelry. Since diamonds are a store of wealth and maintain value over time, it is always possible to monetize this asset even in troubled economics times. Sometimes it's because the jewelry has gotten out of style or doesn't fit your personal taste or simply because you don't wish to wear it anymore.
Whatever the case may be, Laferriere & Brixi Diamantaires is an important buyer of estate jewelry with an emphasis on single diamonds of over 1 carat, regardless of their characteristics. We buy old European diamonds, large chipped diamonds, diamonds of any shape and colour, with or without certification. Because we have an advanced gemological laboratory equipped with the latest tools, we can uncover any characteristics that might contribute to the value of your jewelry. This product expertise combined with our market reach, enables Laferriere & Brixi to give out highly competitive offers.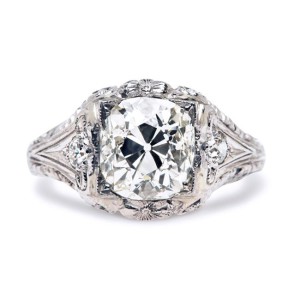 We invite you to consult the 'Sell Your Diamond' section on our website at www.lbdiamantaires.com/en/sell-diamonds/You will find out the simple steps to follow in order to sell your diamond jewelry along with a contact form in order to set-up an appointment in one of our two Montreal area locations.
In the case of signed Estate Jewelry or watches from renowned jewelry designers like Rolex, Cartier, Bulgari, Van Cleef & Arpels or Harry Winston, the value of the jewelry generally exceeds the intrinsic value of the stones or precious metal.  Contact us so we can help you establish the fair market value and determine the best strategy to sell your items. We encourage you to take pictures and fill out the Make An Appointment form on our website at www.lbdiamantaires.com or you can always call us at 1.844.671.3101.
We help you achieve the highest prices for your Estate Jewelry for two main reasons:
We are Diamond Experts
Very few jewelers can claim to be true diamond specialists. The experts at Laferriere & Brixi Diamantaires have outstanding credentials and an intimate knowledge of the diamond industry. Over the past 20 years, they have built a strong track record of success from rough diamond evaluation and purchasing, to polished diamond grading and trading and custom jewelry manufacturing. They are members the Quebec Jewelers Corporation, a signatory of Canadian Diamond Code of Code and the first Canadian Jeweler to be recognized as an Authorized Diamond Dealer from the World Diamond Mark.
We have a strong an extended international network of buyers
In order to obtain the best prices for your Estate Jewelry, you need to be able to expose them to a maximum number of qualified buyers. With two offices in the Montreal region and a presence in New York, we have been working and nurturing an extended network of active buyers for over two decades. These include a large pool of high-net worth private individuals, auction houses, diamond wholesalers and jewelry retailers. The strength and constant interaction with this network keep us abreast of the latest diamond jewelry trends and market dynamics. Ultimately enabling us to deliver the best advice and highest prices for our customers.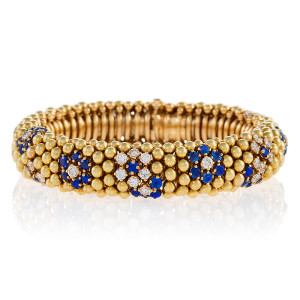 Laferriere & Brixi Diamantaires Inc
Saint-Lambert | Montreal | New York
1.844.671.3101