High-end Custom Jewelry
Exclusive Jewelry, Exceptional Craftsmanship
Unique and profoundly personal, our creations are the realisation of your dream and that of our exceptional craftsmanship. Each commission is studied with care in order to create exclusive jewelry that meets your desire, the budget, the proper technique and the aesthetic for which Laferriere & Brixi is renowned. Our custom made jewels are unique pieces of haute joaillerie. All our jewels bear our signature as a testament of their quality.
4 simple steps:
1. Make an appointment in our Private Salon to share your needs
2. We submit 3D drawings and a detailed quote
3. Once the quote approved and a 50% deposit is made, our artisans start the work
4. Your piece of jewelry is delivered within 3 to 6 weeks
Our work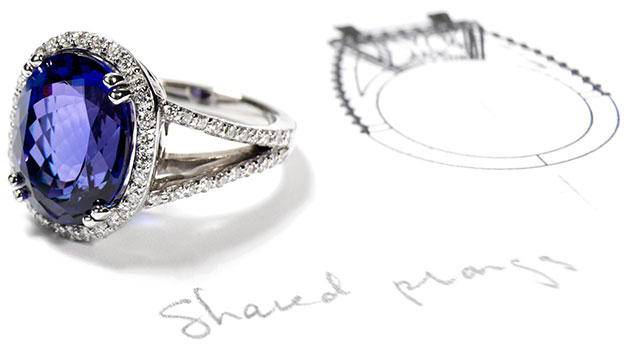 make an appointment
Laferriere & Brixi is opened by appointment only. Call us to discuss the purchase or sale of your diamond jewelry, or fill the form and we will contact you as soon as possible.
Laferriere & Brixi Diamantaires
1117 St-Catherine W. (corner Peel) suite 714
Montréal, QC, H3B 1H9
(514) 296-3611