Selling your Diamonds
Superior prices, immediate payment
How it works
When you want to sell your diamond jewelry, you can trust Laferrière & Brixi to make the process simple, transparent, and confidential. We have been purchasing loose diamonds and diamond jewelry for over two decades and we are uniquely qualified to evaluate your items and offer you fair and competitive prices.
Simple
Transparent
Confidential
After a preliminary discussion over the telephone or via e-mail, we will be pleased to arrange a personal consultation for you. We have two highly secured offices in the Montreal region.
During our meeting, we will assess your jewelry and highlight the possibilities open to you and answer your questions. If we are interested in buying your diamond jewelry or stone, we will make you an offer, and if you accept, payment will be made immediately via company check or wire transfer.
Whether you wish to sell one single diamond or numerous pieces of jewelry, we will take the time to evaluate each item individually. We appraise various diamond rings, bracelets, necklaces, broaches, or earrings. It is possible that we will need to remove the main diamond from the mounting in order properly determine its weight and various characteristics. This will be done only with your prior consent. All our appraisals are done in front of you in the comfort and tranquility of one of our highly secured offices.
Latest Techniques
Laferriere & Brixi Diamantaires also has a complete Gemological Laboratory which uses the latest technologies available for precise diamond grading and appraisal. "To stay on top of our field, we've never shied away from investing in the latest equipment's available." As diamond buyers, LB Diamantaires namely uses advanced diamond proportion and re-cut equipment and software from Israel OGI Systems Ltd, HPHT/CVD Synthetic Diamond Testers, Fluorescence detection tools, precision Microscopes and various electronic gauges and scales.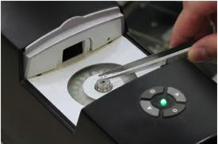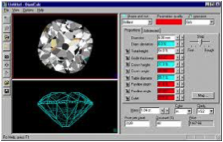 Established in the Montreal region for almost 20 years, Laferriere & Brixi Diamantaires Inc. is recognized as a trustworthy expert in all jewelry-related matters from seasoned collectors looking to purchase a unique diamond to jewelry enthusiasts considering a special commissioned piece. Services also include jewelry design and restoration, diamond buying and cutting, insurance and estate appraisals. LB Diamantaires is a proud member of the new York Diamond Dealers Club, the Quebec Jewelers Corporation, the Jewelers Board of Trade and the Canadian Diamond Code of Conduct.
How is value determined
Whether you are selling one diamond ring or several pieces of diamond jewelry, each item will be evaluated individually. The main drivers of value are 1) the quality of the diamond(s) as determined by the "4 C's" (cut, colour, clarity and carat size), 2) the metal content and weight and 3) the maker of the piece (Cartier, Harry Winston, Tiffany, Van Cleef & Arpels, etc). These factors are then benchmarked against current domestic and international market conditions and demand.
Because each region of the world has its own specific diamond quality combination preference, certain diamond jewelry pieces can be more appealing and yield higher value in overseas markets than domestically. Our market knowledge as diamond buyers, extended client base and broad international network of dealers, enables us to take advantage of these differences and offer the best value for our clients.
What we purchase
We buy several types of diamond jewelry. Whether you are selling a single diamond wedding ring, a diamond engagement ring, diamond bracelet, diamond necklace, or diamond earrings at Laferrière & Brixi we provide impeccable service, the best value and immediate payment.
We are specifically looking for larger size single diamonds from 1ct to 10ct in any shape or colour with or without certification. We do not buy single diamond under 0.50ct nor do we buy cluster rings or jewelry made of numerous small diamonds. We are also interested in purchasing broken or chipped diamonds and old cut diamonds.We buy gold jewelry in 10k, 14k, 18k and 22k and various gold coins and bars from reputable manufacturers like the Royal Canadian Mint.
Larger Single Diamonds
Estate & Rare Antique Jewelry
Old European Cut Diamonds
Larger Broken Diamonds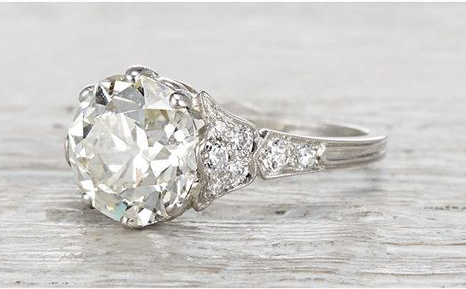 Back
make an appointment
Laferriere & Brixi is opened by appointment only. Call us to discuss the purchase or sale of your diamond jewelry, or fill the form and we will contact you as soon as possible.