Sell Online
Free Shipping, Insured Transport
It's possible to sell us your diamond jewelry by mailing-in your items instead of coming to one of our offices. Shipping is free, without any obligation to sell and is fully insured. This service is available in Canada only.
4 simple steps:
1.

Contact us

Call 844-671-3101 or fill the appointment form below.

2.

Get a preliminary estimate

If there is an interest on our part to purchase your items, we will provide you, when possible, a preliminary price estimate for the purchase of your jewelry.

3.

Receive a shipping label

We will send you a FedEx shipping label along with detailed instructions on how to pack and ship your jewelry to us. This service is free of charge and your items are fully insured.

4.

Reception, inspection and final offer

After rigorous inspection of your jewelry in our gemological laboratory, we will submit you a final offer. This generally takes less than 24hr after reception of your diamond jewelry. If you accept our offer, a check or bank transfer is done immediately. If you refused, your items are simply returned to you, no questions asked.

Sell by appointment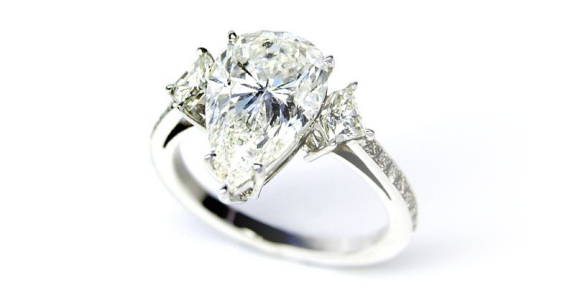 make an appointment
Laferriere & Brixi is opened by appointment only. Call us to discuss the purchase or sale of your diamond jewelry, or fill the form and we will contact you as soon as possible.
Laferriere & Brixi Diamantaires
1117 St-Catherine W. (corner Peel) suite 714
Montréal, QC, H3B 1H9
(514) 296-3611
6 boul. Desaulniers suite 108
Saint-Lambert
,
QC
J4P 1L3
(450) 671-3101