Selling your Diamonds
Superior Prices, Immediate Payment
Laferrière & Brixi is a leading buyer of diamonds in the secondary market. Our team of diamond graders and expert gemologist use the latest techniques to determine the caracteristics of your diamond and establish it's value.
What we buy
We buy several types of jewelry but we focus on larger single diamonds from 1 to 10 carat, of any shape and colour, with or without certification.
3 simple steps:
1. Schedule an appointment
2. Our experts will evaluate your diamond
3. Review offer & receive immediate payment
make an appointment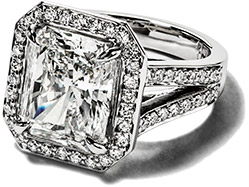 make an appointment
Laferriere & Brixi is opened by appointment only. Call us to discuss the purchase or sale of your diamond jewelry, or fill the form and we will contact you as soon as possible.
Laferriere & Brixi Diamantaires
1117 St-Catherine W. (corner Peel) suite 714
Montréal, QC, H3B 1H9
(514) 296-3611